Tool inventory software built for the jobsite.
Ready to stop losing tools? Tired of wasting your time chasing down tools? Are you spending money replacing the same tools over and over again?
TOOLTRIBE Pro is the mobile app for tool tracking that your employees will actually use in the field.Don't slow your people down with complicated asset management software or trying to add sensors to every item that leaves the shop.
Transferring a tool is as easy as pressing a button.
Find tools fast
Field employees can search for and request tools that they need from the app (browse photo inventory list, search by category, crew, project, or keyword, or scan a barcode label or qr code)
Simple transfers
Transfer/assigning tools to employees and/or jobs on the app includes a photo recording all details.
Complete accountability
Employees confirm they have received the tool per the photo.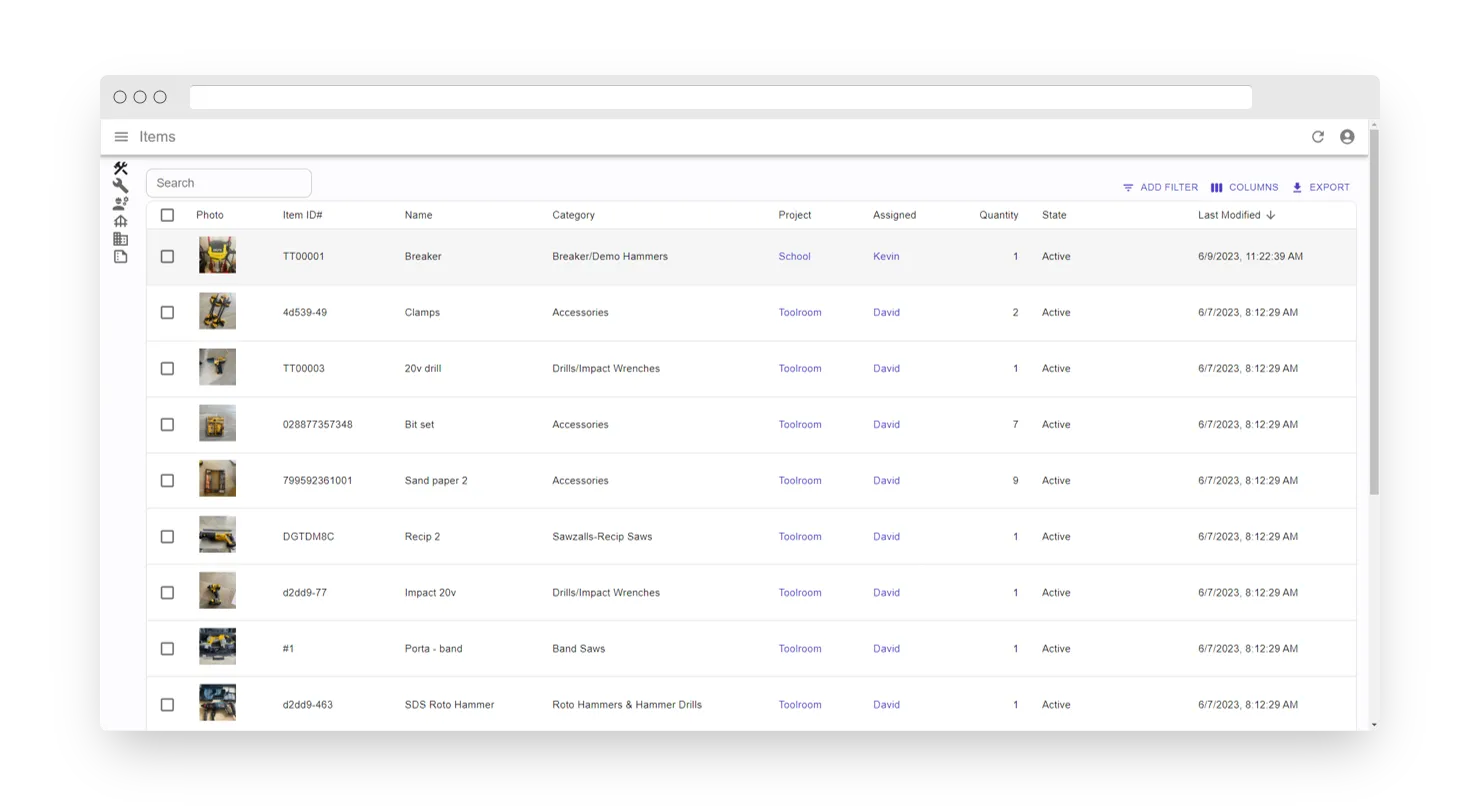 Keep the field and the office on the same page
The cloud based web admin updates in real time so mobile apps in the field and PCs in the office see the same thing.
Ready to try it out for yourself?
What our customers have to say:
We make it easy to stop losing tools.