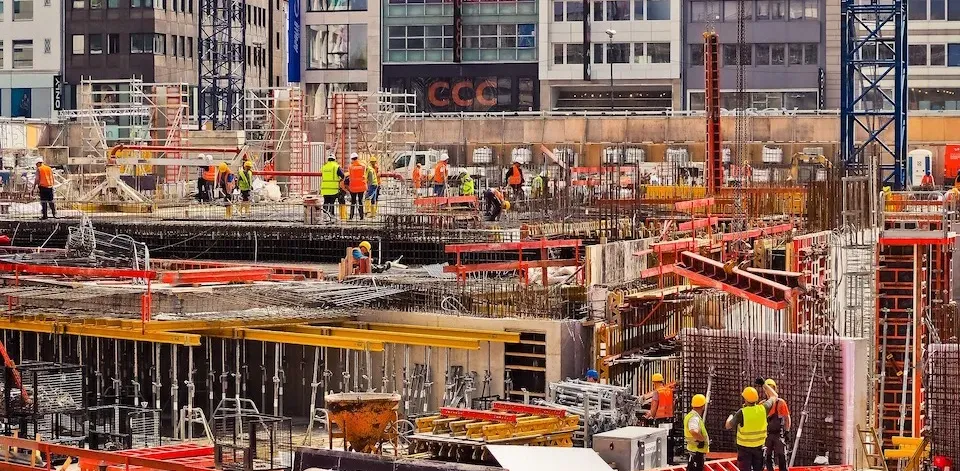 TOOLTRIBE, The Tool inventory App Built for The Job Site
TOOLTRIBE is the tool inventory app designed to work on the job site and in the office. Construction tool tracking apps should involve the workers who use the tools in the field to be effective. Legacy tool crib inventory management software, focused on warehouse employees and too cumbersome to use on a job site, loses integrity once the tools are in the field.
If clear accountability is not established with the workers using the tools, then you can expect tools to get passed to other people, left on jobs, or lost altogether. This not only costs your business the value of the tool but time spent looking for it and buying another, not to mention other related project downtime costs.
The TOOLTRIBE app is simple and visual, making it easy for field employees to quickly confirm their tools with photos in seconds without interrupting their work. At any point, all employees can view the app and see what they are accountable for. You can also allow them to search for available tools and request/transfer them to others in the field, keeping your inventory updated in real-time while not slowing your projects down.
Most contractor companies with less than 500 employees don't have robust IT teams to implement complicated inventory management and asset management software. TOOLTRIBE keeps it simple so smaller companies can get started quickly without adding resources. TOOLTRIBE can upload your tool list for you, or you can add tools in seconds on the mobile app. Once your tools are in the system, then all can be viewed/managed on your phone or the PC web admin.
Construction tool tracking apps typically require tool tracking tags(sensors or bar codes) attached to each inventory item. While GPS sensors are effective on heavy equipment, they are too large for small tools and require a constant power source. Bluetooth tracking only works within hundreds of feet of the tool, which doesn't help if the tools are off the site or out of range. Bar code tracking systems make it easy to find tools on the app by scanning the code, but the durability of the codes can be a concern, and it's unrealistic to apply them to all inventory items.
TOOLTRIBE uses photos combined with a unique ID# (we can generate the number or use your existing numbering sequence) to rapidly ID tools on the app without requiring anything attached to the tool. However, the TOOLTRIBE app can also scan any bar code or QR code so you can continue to use your existing codes with our system (or you can purchase codes from us if desired).
Scheduling service and logging maintenance are essential features in any tool management software. While managing hundreds or thousands of assets at a time, it can be easy to miss critical maintenance that can shorten the tool's life or, more critically, lead to on-the-job recordable incidents.
TOOLTRIBE allows you to schedule maintenance for any tools, with visible alerts when service is due. You can then log any completed maintenance as well. Maintenance and all records can be viewed/managed on the mobile app or web admin on your PC.
In addition to power tools, it's also helpful for companies to track quantity items where the specific item is not critical, only the quantity of items transferred/assigned to an employee or project. A few examples are scaffolding, concrete forms, fire extinguishers, and caution cones.
TOOLTRIBE makes it easy to enter a quantity when adding or transferring a tool if needed. The quantity transferred/assigned is always visible. Once the items are transferred back, the on-hand inventory count is adjusted accordingly.
Consumables on a job can quickly add up to several times the value of all the tools used on a project. With TOOLTRIBE, you can track the value of consumables transferred to a person or project. The process works just like tools and quantity items, except that the quantity is deducted from your inventory and marked consumed by the project/person you are transferring to. You can view your on-hand quantities anytime on the mobile app or web admin.
It's common for contractor companies with more than 50 employees to lose over 30% of their tool inventory in a year. In addition to the immediate cost of replacing the tools, the project downtime wasted searching for and replacing that inventory is significant. Subcontractors and self-performing general contractors are often operating on tight profit margins. Losing tools on a job directly impacts the bottom line, not to mention if consumables are being lost /wasted as well.
Implementing TOOLTRIBE across organizations has reduced lost tools to near zero in organizations where losing tools was a real issue. For example, here is the feedback from the president of a rapidly growing concrete contractor:
"Before TOOLTRIBE, we would end up at the end of each year having no idea pretty much where 50 to 60% of our tools were. We estimated that we probably lost $30,000 worth of tools that just could not be accounted for. We had been actively looking for an app that does exactly what the TOOLTRIBE app does. It has a great inventory system that doesn't require some kind of a tag attached to the tool, and it's very user-friendly. If you feel like the systems that you've been looking at are too difficult for your employees and it's not going to work out anyways, I would suggest that they give this a try."
Finding a simple tracking solution for your tools and related inventory will save time, and money and give you peace of mind knowing that all your inventory is accountable for. At any point, you can view tools on TOOLTRIBE by category, crew member, or project. You can view the photos of when the tool was transferred or print reports of what tools were used on any project.
If you are ready to stop losing tools, download the TOOLTRIBE Pro app from the Apple app store or the Google Play store. You can add your crew members and projects and use TOOLTRIBE tool tracking software for for free for up to 25 tools. After 25 tools are added, the cost is $10 per app user per month. Training videos are available to help you get started or you can reach TOOLTRIBE via their website to arrange a live meeting.