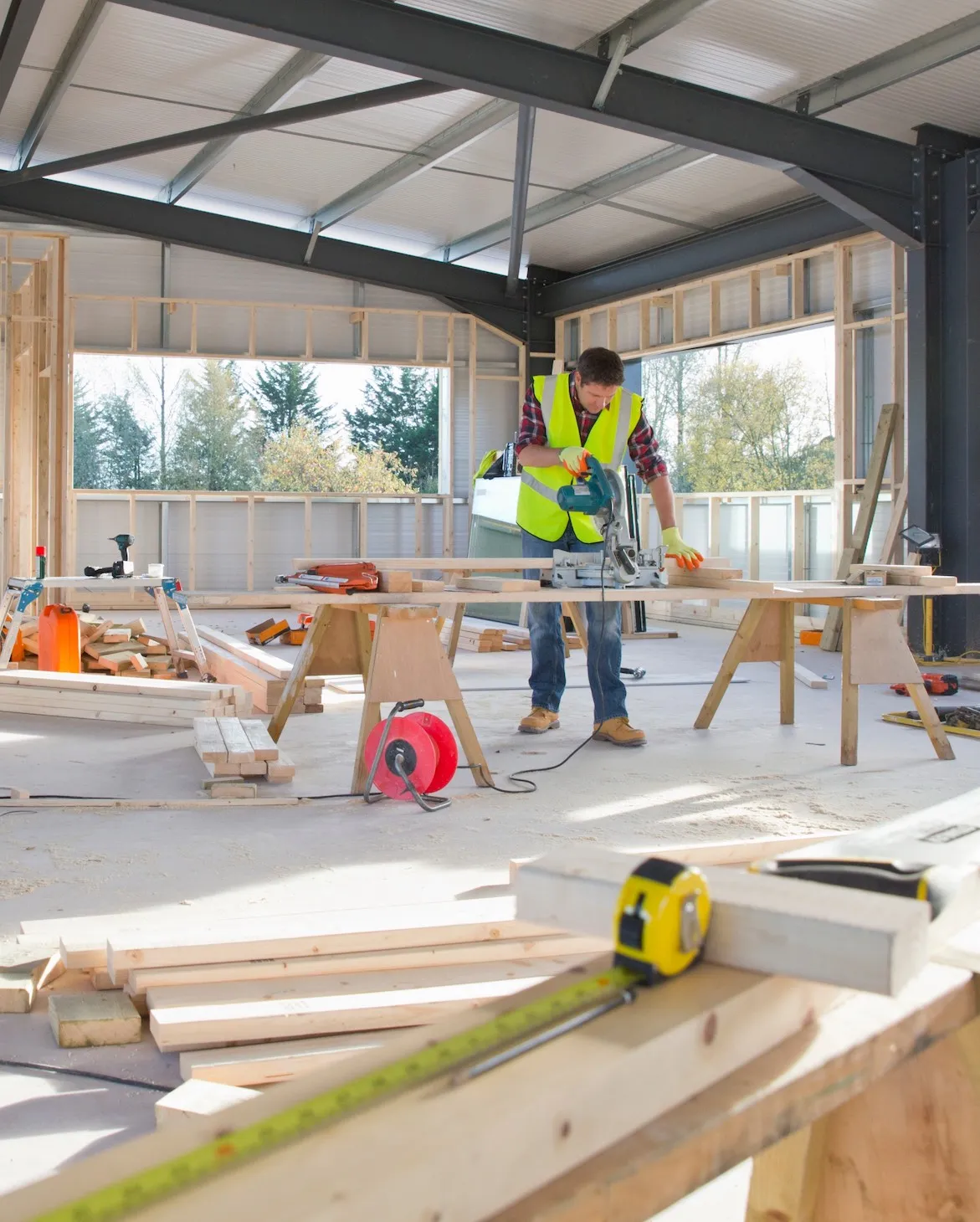 The Truth About Tool Tracking Tags
There is little argument in construction that losing tools is a problem. If you are managing crews and providing them with tools, it is almost certain you have lost tools.
The obvious solution is to attach a tool tracker tag, so you always know where your tools are. In fact, there is a long list of companies promising to solve this problem by selling you various sensors, including most of the major tool manufacturers. The problem is that the available technology is not capable of delivering a solution that meets most contractors' needs and expectations in construction tool tracking.
Bluetooth tracking devices are the most common solution offered for power tools, but they have many limitations. The biggest issue is that you must be within a few hundred yards of the item or less to track the item. They can also be susceptible to interference from other Bluetooth devices in the area and/or other metal items, like job boxes.
Lastly, these systems can be costly to outfit every asset you want to track with sensors costing anywhere from $20 to $50 or more each. Remember that the Bluetooth systems offered by the tool companies are not interchangeable. If you want to track other brands of products, you will have to purchase and apply their sensors to whatever else you want to track.
GPS tracking tags for tools and equipment are much more reliable, but they are not feasible solutions for small tools and other portable/handheld products. True GPS can provide an exact location anytime, but these sensors require a constant power supply and are too large for small tool tracking.
In addition, these tool tags can cost several hundred dollars which is more than some small tools. GPS makes more sense for large equipment where the GPS trackers are feasible, and the asset value is large enough to warrant hunting down assets with law enforcement.
A tried-and-true method for smaller tools is using bar codes and QR codes. While these codes can't provide real-time location updates, they can make it fast and easy to assign a code (and the tool it's attached to) to a person or job.
A challenge with bar codes and QR codes is that they can often get removed in rough environments common in construction. QR Codes are better as even if a portion of the code is removed, the code can still be read. Regardless, be sure to select a durable material for the code that will last in the expected conditions. Metal or stainless-steel tags can be used for maximum durability in severe environments.
The leading cause of lost tools is employees misplacing them on the job site. A tool tracking tag can often be used to locate a lost tool if you are in the range of the tool. However, the most effective solution to prevent this problem is clear accountability. The goal is to help employees to keep better track of the tools assigned to them.
Attaching an asset tag to include sensors and/or codes can help make employees more aware and accountable. This can also be accomplished by assigning tools to employees with photo verification so the tool, including its condition, is clear to all involved.
There is a common concern among workers that tracking devices are constantly monitoring them. For this reason, apps that don't require location tracking are more likely to be adopted by field employees.
Most importantly, it's critical for the people who are using the tools to be actively involved in the process of tracking them. Otherwise, the tool can still get misplaced or lost even if a tracker is on it, especially if it's out of range. For this reason, a simple software solution combined with adequate training is critical to be successful.
In conclusion, while tool tracking tags may seem like a great solution to the problem of lost tools, the truth is that the available technology is limited in delivering a solution that meets most contractors' needs and expectations in tool management.
It's important to consider the limitations of each tool tracking system for construction and choose the one that best fits your specific needs. Ultimately, clear accountability and employee involvement are the most effective solutions to the problem of lost tools.
TOOLTRIBE offers tool-tracking software that creates clear accountability with your employees. The mobile app is compatible with all bar codes and QR codes but can also be used without applying codes to individual tools. Please contact us for help finding an asset-tracking solution that is right for your construction business.